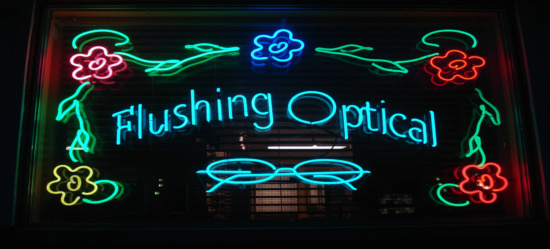 About Flushing Optical
What We Do
At Flushing Optical, you will find an experienced and helpful team of eye care professionals dedicated to meeting your eye health needs. We recognize you have a choice for your eye care professional and thank you for choosing us to care for your family's vision needs. We invite you to refer your friends and family to our eye care office.
Dr. Stacey Alarie and the entire staff value our patient relationships and strive to improve your quality of life through vision wellness. Our practice offers excellent service and state-of-the-art technology.
All of us at Flushing Optical works closely as a team and takes pride in providing one-on-one attention to solve your eye health and vision problems. We are dedicated to meeting the vision care needs of our patients.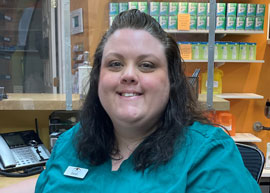 SARAH
Sarah is our receptionist and contact lens technician. She is likely your first contact with our office. Her welcoming personality will have you feeling right at home during your visit wit us. Fun Fact: Sarah is OBSESSED with her two cats, Moose and Stache.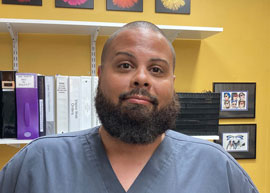 JORDAN
Jordan is our office manager and biller. He comes to us with a medical office background. He oversees all front office operations.From insurance billing to ensuring you recieve exceptional customer service, he will br present every step of the way. Jordan is a longtime resident of Flushing and a Flushing High School graduate. He enjoys building PC's in his down time.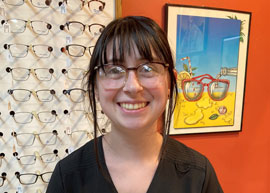 LINDSAY
Lindsay is our optometric technician. She is the right hand to Dr. Alerie. She will review any and all of your visual/medical concerns with you. Lindsay is a Flushing High School Graduate. She is multi-talented. She is an assistant baker at her mother's business. She also makes customized face mask for her own small business.